December 2, 2022
With the days of lock downs in the distant past, our team were happy to hit the road with Capricorn Society in October and November to attend their national trade shows and gala nights.
General Manager for Recycling Operations, Chris Mallon said that getting back out there and talking to customers again in a trade show environment was a highlight for the team.
"While some of our team are relatively new to the business, most of us have been here for years and enjoyed reconnecting with customers we haven't seen face to face for some time.
"It was great being able to talk to attendees about how our offering has grown too, especially this year with the launch of our aftermarket products and new consumables range." He said.
The trade shows were held in Brisbane, Perth, Melbourne and Sydney and attendance rates were good considering the events hadn't been held in two years.
The ACM Parts 'chopped' Ranger was on display in Melbourne and Sydney and a popular talking point for attendees.
"The Ranger really brings home what it is we excel in, which is being a modern day wrecker offering not only recycled car parts but genuine OEM parts, aftermarket products and a huge range of workshop and collision repair consumables." Mallon said.
The ACM Parts philosophy is 'redefining repair' and with the company dismantling around 10,000 vehicles a year, the parts range is diversified and stock holding large.
ACM Parts would like to thank the team who worked tirelessly to make the events a success and Capricorn Society for providing a space which allows customers and suppliers around the nation a great place to meet and talk 'shop'.
We will definitely be back next year!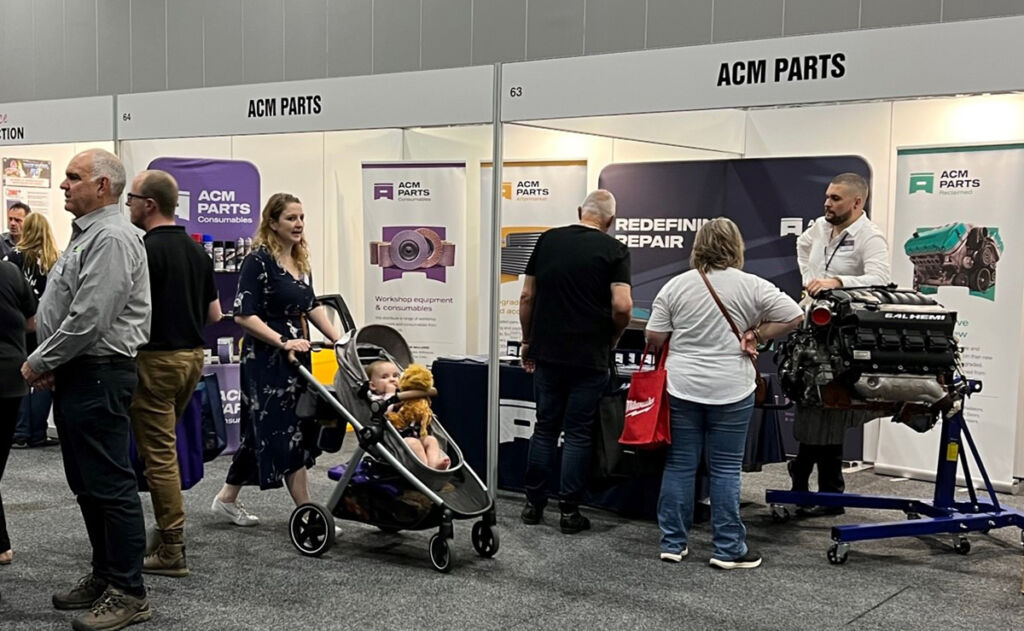 ---